6th Course on Immunity and Cancer Immunotherapy
This international course offers 3,5 days of lectures and discussions centered on the biology of immunity and cancer immunotherapy. Conferences are delivered by experts who will present the latest developments in the different fields of immunology, including innate immunity, myeloid and lymphoid cell biology, and the microenvironment's role in the activation of immunity. A thematic session will cover the state-of-the-art in cell therapy for cancer. A round table on industrial opportunities associated to immunotherapies and career development in the field of immuno-oncology will be organized. Participants will have the opportunity to present their research during two poster sessions and may be selected for a short oral presentation. In addition to highlighting the latest basic and applied research results in immunology, this workshop aims at fostering discussions and collaborations between participants.
The cell therapy session is organized and funded by the RHU EpCART and the PSCC-Curie Biocluster, which are two structuring projects funded by the ANR (French National Research Agency) and France 2030.
The course is organized and funded by the LabEx DCBIOL, CIML and Institut Curie's Advanced Training Office.
KEYNOTE SPEAKERS
Florent GINHOUX - FR
SPEAKERS
Marion ALCANTARA - FR
Grégoire ALTAN-BONNET - US
Sebastian AMIGORENA - FR
Philippe BENAROCH - FR
Justin EYQUEM - US
Mauro GAYA - FR
Elisa GOMEZ PERDIGUERO - FR
Sandrine HENRI - FR
Claire HIVROZ - FR
Olivier LANTZ - FR
Christopher KLEBANOFF - US
Ana-Maria LENNON-DUMENIL - FR
Parinaz MEHDIPOUR - UK
Mickael MENAGER - FR
Maria MITTELBRUNN - ES
Eliane PIAGGIO - FR
Enzo POIRIER - FR
Jan REHWINKEL - UK
Caetano REIS E SOUSA - UK
Rejane RUA - FR
Elena TOMASELLO - FR
Eric VIVIER - FR
Aleksandra WALCZAK - FR
Josh WATERFALL - FR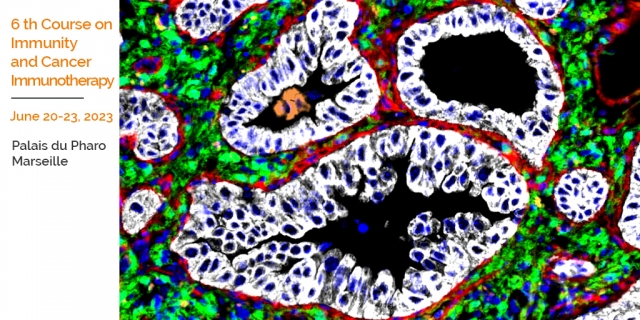 Organized by: